I LOVE trawling my list of blogs and reading through the WIAW entries.
What? You've not come across them before?
WIAW (or in full,
What I Ate Wednesday
) is a cute blog meme started by
Peas & Crayons
and is a great window onto other people's eating habits. :)
I've been meaning to start for a while, but keep forgetting to photograph a whole day's worth of meals, which makes it a little tricky. However this weekend, I finally remembered to snap away, so here's what I ate on Sunday...
Breakfast was a variation of one of my favourite weekday breakfasts - rye crackers with low fat cottage cheese and a sliced boiled egg (still a shop-bought one as our girls are still off lay) and cherry tomatoes on top of some homemade black olive hummus and sprinkled with sumac.
Lunch was a small M&S tub of Moroccan Style Fruity Couscous (left over from last week's overzealous lunch purchases) with some added cubes of feta cheese (and another pinch of sumac - are you spotting a trend?)
Dinner was one of mine and P's favourites at the moment. Crispy Jerk-spiced Chicken mini fillets, chunky oven chips with a small splodge of mayonnaise and a simple salad dressed with lime juice and a dash of olive oil.
The chicken is
really
simple!
1) Mix up about 3 tablespoons of cornflour, a little salt, pepper and about a teaspoon of Jerk seasoning.
2) Roll each mini chicken fillet in the flour mixture until entirely covered.
3) Fry in
just
enough oil (I use groundnut) over a medium-high heat, to make the outside of the chicken crisp up. Turn regularly so the chicken cooks evenly to a light golden brown all over. This usually takes me about 10 minutes.
4) Set the cooked chicken to one side on a couple of sheets of kitchen roll until ready to plate up.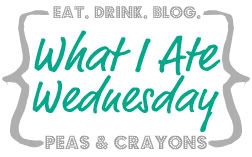 Today was my first solo Stronglifts workout, so baby weight to start with. As I've already been doing squats and bench presses with 20kg, I thought I'd start a bit higher with them.
Today's Workout (Stronglifts 5x5):
Squats = 25kg
Bench Press = 25kg
Pendlay Rows = 25kg
Stationery Bike (moderate) = 20 minutes
Shoes: Vivobarefoot Breatho