This week I officially failed for What I Ate Wednesday...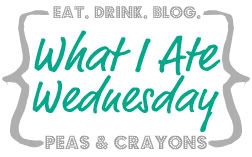 Left my phone at home this morning which has had a cascade of consequences: I had nothing to read on the train to work this morning; I had no *decent* music to listen to in the gym today as no access to Spotify; my Fitbit won't sync until I'm home later so MFP is currently giving me a massive calorie adjustment and therefore making it hard to plan for my meals today; all the pictures I've got on my phone for this week's WIAW post are inaccessible until later, as are the ones for a couple of recipes I've got planned to post and the ones I took of last night's amazing pancakes; and it's going to be tricky to hook up with P later for my lift home... #fail.
On the flip side, I did still get to work in time for the gym today for a decent cardio workout (to burn off some of last night's
7
pancakes) and today you get a lovely lunchtime recipe for Squid, Mozzarella, Olive, Tomato and Spinach Pasta.
I confess that I cheated and used pre-bought tomato and mozzarella salad, but this will work with fresh mozzarella and sundried tomatoes in its place.
150g Wholewheat Fusilli (uncooked weight)
5 Cherry Tomatoes, halved
60g Sundried Tomatoes
100g Mini-Mozzarella Balls
75g Black Pitted Olives
100g Young Leaf Spinach, roughly shredded
2 tbsp Lemon juice
100g Squid Pieces In Olive Oil
1 tbsp Pesto
Salt & Pepper to taste
This is so simple that I'm not sure it really needs instructions, but...
1) Cook the pasta according to instructions, rinse under cold water to cool and drain well.
2) Put pasta and all ingredients into a large bowl, mixing thoroughly. Add salt, pepper and lemon juice to taste.
Total (Serves 3):
968cals 104g C 34g F 59g P
Per Serving:
323cals 35g C 11g F 20g P
Today's Workout:
Walking (brisk, 3.8 mph) = 9 minutes (5, 4)
Running (slow, 5.5 mph) = 20 minutes (20 non-stop)
Stationary Bike (moderate, 100+ rpm) = 18 minutes